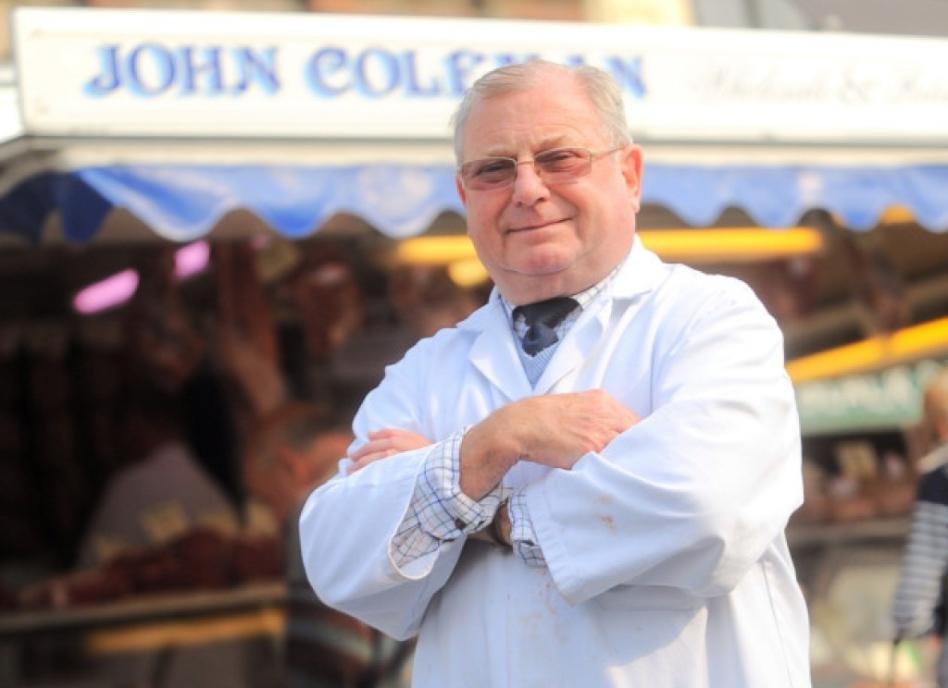 What Our Customers Are Saying
We're always looking for feedback on what we do, so if you have something to add then please contact us! In the meantime, take a look at what our fantastic customers have been saying so far...
Dear Mr Coleman, What can i say but WOW!

Beautiful meat, beautifully packed and delivered by a friendly driver.

Thank You, M Crunden (viaemail)
- D. Cooper (Via Google)
Love coming down to Sudbury market and seeing everyone. You'll never buy supermarket sausages again when you try from these guys!
- J. Ellis (Sudbury)
Popped into Colchester cattle market today and bought bbq meat from the nice chaps on the van. Chinese ribs, sausages, burgers and a nice bit of sirloin. It all went down a treat, top quality butchers, thank you.
- D. Cross (Via Facebook)
Always visit John Colemans for our weekly meat shop. The staff are so friendly and quality is always top notch. Would definitely recommend
- C. Wilson (Mile End)
Absolutely great butchers. The best in Colchester. Fantastic staff and produce. Highly recommended.
- J. Fernee (Via Google)
Good quality meat at affordable prices. Friendly staff. We buy all our meat from here.
- T. Wosko (Via Facebook)
Contact Us
01206 272270
John Coleman Butchers
Langham Road
Boxted
Colchester
CO4 5HU
Hours Of Business
Monday 07:30 – 17:30
Tuesday 07:30 – 17:30
Wednesday 07:30 – 17:30
Thursday 07:00 – 17:30
Friday 06:30 – 17:30
Saturday 06:30 – 16:30
Sunday 09:30 - 13:30
© 2020 J. Coleman Wholesale Butchers Limited