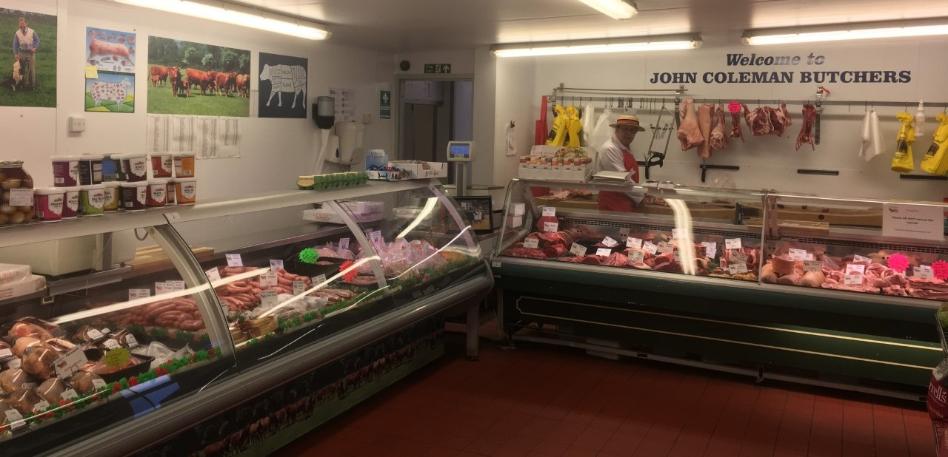 Welcome To John Coleman Butchers
We are now implementing a "HOME DELIVERY / SHOP PICKUP" service for the most vulnerable people.
Choose the option above to see what we are trying to do to help.

We supply quality meat from our own herd and from locally sourced suppliers, supporting local livestock and farmers' markets. All our products are made with fresh, natural ingredients that are also locally sourced.
John has had a relationship with London's largest meat market, Smithfields for over 50 years and now deals with the Grandchildren of the families that helped him begin his career in the meat trade.
Latest News & Special Offers
Contact Us
01206 272270
John Coleman Butchers
Langham Road
Boxted
Colchester
CO4 5HU
Hours Of Business
Monday 07:30 – 17:30
Tuesday 07:30 – 17:30
Wednesday 07:30 – 17:30
Thursday 07:00 – 17:30
Friday 06:30 – 17:30
Saturday 06:30 – 16:30
Sunday CLOSED
© 2020 J. Coleman Wholesale Butchers Limited