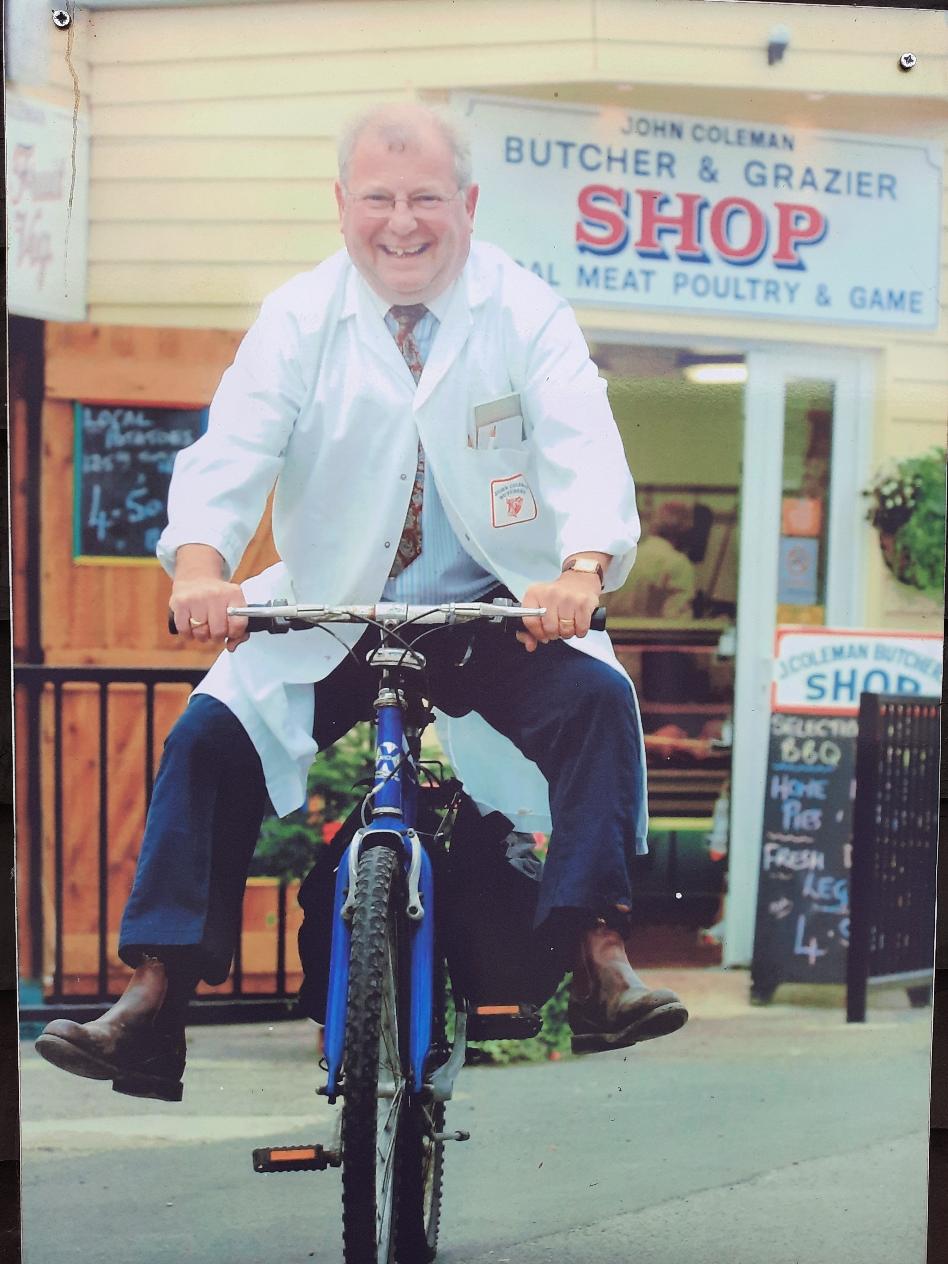 Where It All Started
As a top wholesale butcher and retailer, John is passionate about knowing exactly where our produce comes from. He showcases meat from Colchester Livestock Market and his own herd of South Devon cattle, locally sourced pork and poultry, a wide variety of handmade sausages and burgers, as well as a range of locally sourced fresh fruit and vegetables.
At the age of 20, John borrowed £100 from his mother and began his career in the meat trade. 'JC', as he became known, bought chickens locally before killing them, plucking them and sending them off to market in London. They knew he was 'Toby Coleman's boy' and paid him promptly, allowing him to source more chickens to keep his fledgling business afloat. He worked tirelessly all day, every day, and three times per week worked all night at the London market.
Building up his business with a livestock holding, John travelled around the country buying cattle, now running a herd of around 400. His expertise led him to become one of the country's most respected livestock judges, judging at Colchester's Christmas Livestock Show for well over 25 years. He buys the Colchester Champion most years, stating "It shows we are always trying to buy the best".
John Coleman Butchers are immensely proud to be a business committed to supporting local farmers and businesses by serving local produce wherever we can.
After over 50 years in business, John not only runs a successful shop and market stall, but supplies a long list of wholesale customers, including butchers, hotels, golf clubs and schools to name but a few. At over 75 years old and still enjoying his job, he has no plans to ease up on his hectic workload!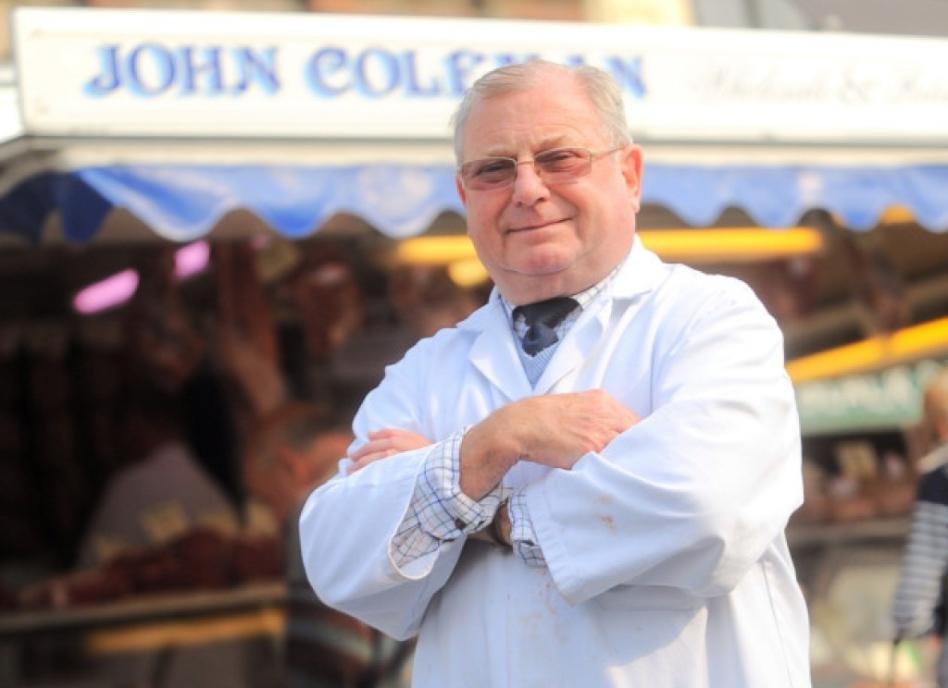 Contact Us
01206 272270
John Coleman Butchers
Langham Road
Boxted
Colchester
CO4 5HU
Hours Of Business
Monday 07:00 – 17:30
Tuesday 07:00 – 17:30
Wednesday 07:00 – 17:30
Thursday 07:00 – 17:30
Friday 07:00 – 17:30
Saturday 07:00 – 16:30
Sunday 09:30 - 13:30
© 2020 J. Coleman Wholesale Butchers Limited